Delivery Info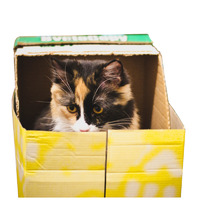 At The Green Edge we pride ourselves in getting your order to you as quickly as possible which means whenever possible we dispatch same day or next day Australia Wide*. We use courier services which will provide the fastest and most cost-effective shipping relative to the weight of your order and your location nb Brisbane Metro, Sunshine Coast & Gold Coast are fixed rate – other locations are based on variable weight.

Chilled/Frozen Products
Can only ship to Metro Brisbane, Gold Coast, Sunshine Coast and a few other regional areas on Tuesday, Wednesday and Thursday. Simply enter your postcode and if chilled shipping is available to your area it will show in your basket. All chilled/frozen products ordered are sent in a foam box with ice packs. By ordering chilled/frozen products you are approving authority for your parcels to be left at your address if no one is home. This is to ensure fastest delivery time. If you are outside our chilled shipping area and your order contains refrigerated items, these will be refunded and not shipped.
*** IMPORTANT INFORMATION REGARDING CHILLED/FROZEN PRODUCTS ***
We take care in packaging all chilled & frozen items in insulated polyfoam boxes with ice packs. However, frozen products will defrost in transit and we do not recommend re-freezing them, unless otherwise stated by the manufacturer (stated on the packaging of that product). By ordering frozen items you agree to receive them defrosted or partially defrosted.
If for any reason your chilled/frozen order does not arrive on the same day OR next day after dispatch, please contact us to arrange a refund.
Shipping Estimates
Metro Brisbane, Sunshine Coast & Gold Coast
Ordered Before 9am: Same day or next day delivery
Ordered After 9am: delivery within 2 days
QLD Country
Approximately 2 - 4 business days
New South Wales
Approximately 2 - 5 business days
South Australia
Approximately 5 - 6 business days
Western Australia, Northern Territory, Tasmania
Other important points
We are ethical and environmentally focused and as such our products are packed and sent with recycled packaging where possible. Most packaging material we use e.g. Boxes and Bubble wrap are reused from orders received from our suppliers.
If something you have ordered is out of stock, we will contact you within 2 business days to offer a replacement or refund for that item. Unfortunately, we are not able to hold backorders.
*Orders containing Chilled Products or Chocolates shipping outside Brisbane, Gold Coast & Sunshine Coast areas will not be shipped on Monday, Thursday or Friday and will instead ship on the next closest Tuesday or Wednesday. Orders shipping to Brisbane, Gold Coast & Sunshine Coast areas can only be shipped on Tuesdays, Wednesdays and Thursdays.
Orders will be shipped to the delivery address that you have submitted with your order. We cannot be held responsible if that delivery address is incorrect.
We use reputable delivery companies; however, we do not accept any liability for delayed delivery caused by any third party.
Missing or non-delivered parcels need to be reported to admin@greenedgeonline.com.au within 30 days. Any orders returned to us due to incorrect delivery address will be refunded for any unspoiled product component only. You need to contact us to arrange redelivery within 30 days of dispatch, after which the refund will be processed automatically.